The Harbour School's Approach to Education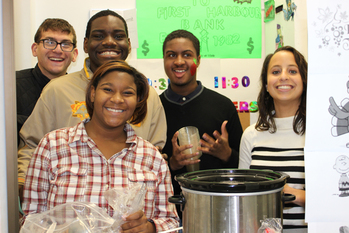 The Harbour School believes that every child can learn, although each child may not learn in the same way or at the same pace. Consequently, The Harbour School's competency-based curriculum is very different from a traditional curriculum in concept and in presentation, but not in content. Instead of being teacher-centered, it is student-centered. Work is individualized to the student and the student proceeds at the pace needed to understand the information.
At the core of our competency-based curriculum are technology and hands-on activities, not textbooks and worksheets. Students "learn by doing." The technology not only enhances the student's ability to learn by doing, but also enables individualization. Smartboards in every classroom, iPads for every students, and software programs (e.g., Gizmos, Lexia, Read Naturally, IXL Math, IXL Language Arts) motivate students to become active participants in the learning process.
The Table Educational Approach
Our educational approach compares to a table with four legs—academic skills, social skills, emotional skills and vocational skills. All four areas are equally important for students to mature into responsible young adults. In order to optimize a student's educational achievement, the clinical staff addresses emotional concerns and growth, as well as interpersonal interactions. All students participate in social skills development through weekly social skill classes and The Harbour School Payroll System. Vocational skills are addressed through the Career Research and Development Completer Program and through the Village Curriculum.
Because of our whole student approach, collaboration with clinical staff, speech/language pathologists, occupational therapists and physical therapists are available to both students and staff members.